Smiles all round – August 23rd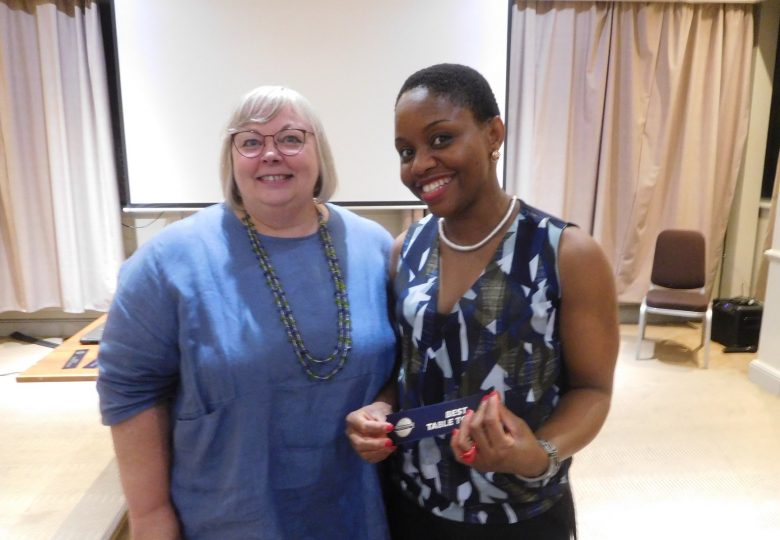 What's not to like about Sutton Speakeasy Speakers Club? Everyone needs good communication skills, and this is what you will gain if you come along to our meetings on a regular basis.
At our last meeting we had three advanced speakers giving the evaluators some accomplished speeches to evaluate, and another fun impromptu speaking session where guests and new members challenged themselves to speak off the cuff for a minute or longer ~ all of them stars! With new members taking on meeting roles and toastmasters from other clubs helping out, we all enjoyed tackling the process of improving our speaking and listening skills by giving and receiving feedback for improvement
If you would like to try giving it a go, why not come along to our pre-charter club, Sutton Speakeasy, at the Holiday Inn in Sutton, every 2nd and 4th Thursday of the month at 7.15pm… It is free to visit as a guest, and to join as a regular member, it is a great investment in your future at £132pa (plus joining fee). You will boost your confidence and meet like-minded people in your area.
Our next meeting is Thursday 13th September. Hope to see you at the Holiday Inn, Sutton, at 7.15pm.