Sutton Speakeasy Inaugural Meeting – March 29th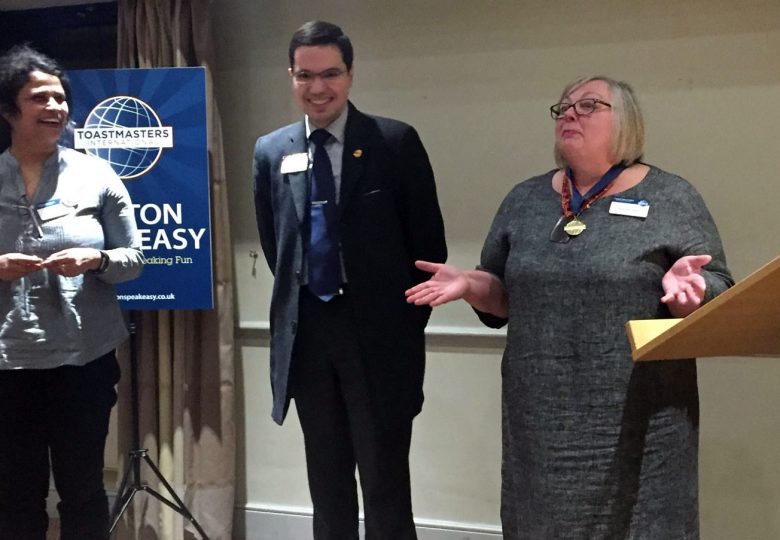 What a great start to our new Sutton Speakeasy Toastmasters club on Thursday 29th March at the Holiday Inn!
The Sutton Speakeasy team are delighted that so many guests turned up and participated in the lively topics session, which followed two interesting and varied speeches, two insightful evaluations, and a helpful Q&A session. Many toasties from area 53 and beyond helped with roles and there were great testimonials, including one from a visitor, Wolf, who had been a charter member at one of our clubs in the area some 35 years ago! Proof that once a toastmaster, always a great speaker.
And the team are delighted that we have signed up some of the guests already, with others eager to return to the club to experience more of the same.
We are busy finalising our programme for our next meeting on Thursday 12th April, so come along and see if this is for you.
There is free parking under the hotel if you sign in at reception with your car registration.
We kick off the meeting at 7.30pm so come along for 7.15pm to chat with your fellow guests and the Sutton Speakeasy team, who will put you at your ease. There is no pressure to join, come along and have some fun in a supportive environment.
Amanda
Sutton Speakeasy President